Thank You For Making a Reservation. . .
For our Expert Webinar Class . . .
How to Monetize Your Blog
with Heidi Richards Mooney, CEO of Red Head Marketing.
Here is just a short list of Heidi's accomplishments (She is an EXPERT for sure):
Author of 13 Personal Blogs and Manages a Dozen More

Named as one of 50 Women Shaping the Internet by the International Virtual Women's Chamber of Commerce

2009 Twitter Woman to Follow by Only2Clicks.com

Media Leader of the Year by Fort  Lauderdale Chamber of Commerce

Social Media Leader of the Year by the South Broward Chapter of the American Business Women's Association
& Debbie Wysocki, Founder of 

MLM Academy 
As Promised,
Here is Your Replay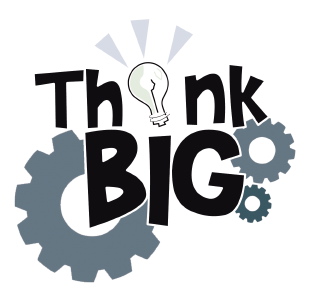 Heidi shared so many insights on why it's important to BLOG . . . the #1 stand out fact was that YOU will stand out if you BLOG.  As direct sellers/network marketers, we are in a profession that is  'me too.'  If you have not created a Brand for yourself, this would be one of the ways, I would advise you to do so, were you one of my private clients.
Heidi offered us invaluable insights into how blogging has progressed — and how simple it is to get started — but the KEY is to do something. 
Be sure to send Heidi an email at Heidi@RedHeadMarketingInc.com
Heidi has a special GIFT for all those who email her — It is 30 Tips in 30 Minutes AND 30 Things to Write About — Be sure to send her that email!
Also, Heidi and Christina Rowe (a previous MLM Academy Guest) are hosting a virtual workshop on Blogging — and offered a discounted price to our members at $179 (a savings of $118)  — there are just a few spots left.
To register, go to:  www.CashingInOnBlogging.com
If you do not already have a BLOG, you will need someone to host that BLOG, and this is who Heidi is recommending  —  IX WEB – http://bit.ly/ixwebsitehosts
If you buy the IX hosting, Heidi  will help you set up your  wordpress on their host before the class.  If you already have your  own hosting and need a new  BLOG, her team can help with that for $47.
Thank you Heidi, for the great class, tips and options!
*******************************
So what is the BIG picture?
My goal is to support you in reaching your goals – especially in earning BIGGER BONUS CHECKS and in attracting the right people to your business – all while making a difference in more peoples' lives with your company.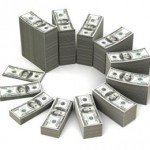 I am here to share with you how you can take your business to the next level AND Remove the Frustrations about
Recruiting

Sales Presentations

Hosting Events

And All the other Challenges we deal with in business.
I know this because I went through it myself, and I don't want YOU to suffer when there is a simple solution where you can have fun AND build a profitable business. 
When you are part of the

 MLM Academy,   you will get specific training on BRANDING, which is #1 Critical Activity you can do in your MLM or Direct Sales Business — it's what sets you apart from you sister — THIS is something very different today than even 10 years ago, and I was one of the first ones to create a brand in our profession.
There are so many people who do what we do, so when you become a MEMBER, I show you WHY and HOW to brand yourself — and for  my private clients we take it a step further — we actually help you create your marketing pieces. 
Click Here to hear the rest of the Message
Be sure to Listen for our Special for Annual Gold Memberships — I am only offering 10 and each membership will receive an additional $1,750 in Personal Benefits!
I know once you listen to this Webinar REPLAY about Blogging, you will see that we BRING will bring Value to your Business.
I invite you to join  the  

 MLM Academy — to be a Difference Maker  and  become IRRESISTIBLE.   Many of the people I have coached have substantially increased their checks, their recruiting and even gone on to be in the TOP 5% of the of their company. 
Will you be NEXT?
Build YOUR Business, Create YOUR Dreams, and INVEST in YOU . . . Become part of  our community.  If you are ready to grow even stronger and reach higher ranks in your company's awards program,  check out the

 MLM Academy Inner Circle!  
Our profession is wonderful, and I know with the right mindset, proper training, coaching, and Action, you can create the Life of Your Dreams!  Don't YOU Deserve to have to have the BEST Business Possible?