What's Your Dream?
If You Can Dream It . . . You Can Achieve It
Learn How to Create A

SUPER Results Producing

Dream Board that Will 
Propel You Forward & Help You Actual Live Those Dreams Sooner!
Guaranteed!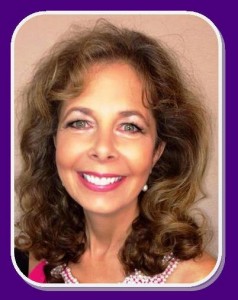 Having been exposed to Dreams Boards almost 25 years ago, I learned how to use them to create the LIFE I Loved and help my TEAM set goals and 'bring them home.' 
Time and time again I got to celebrate their joy!
Here are some of the things that I can directly attribute to my personal Dream Boards   . . .
1.  I purchased my first home that was exactly as I described on my dream board 60 days later.
2.  A great man who 'met my 'husband' requirements and we just celebrated 20 years.  
3.  A Big Fat Raise and a $15,000 bonus from my BOSS when I was a financial Analyst
4.  The Top Female Recruiter (consistently) for my company.
5.  Breaking the most New Leaders for my company.
6.  Purchasing Income Property.
7.  Reaching Millionaire Status
8.   Two healthy babies (who are now amazing teenagers) when I didn't have kids. . . .
9.  Purchasing my Cadillac Escalade for Cash.
And so much more!
. 
I will be sharing HOW TO BUILD YOUR very own Dream Boards that get results for both business and personal dreams, and give you homework on how to complete them.
The sooner you put your Dream Boards in place, the sooner, they go to work for you!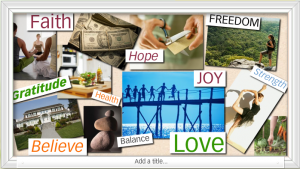 I can't wait to share my Secrets and see you create a Life you Love!
This tele-class is guaranteed to give you a road map to create your very own RESULTS  PRODUCING DREAM BOARD! 
Be sure to REGISTER to receive the REPLAY.
The Class is THIS Tuesday, August 12, at 7:30 pm  Eastern
Who is Women with Dreams MLM Academy & Debbie Wysocki?
Women with Dreams MLM Academy is a community where we work together to grow YOU and your business. First is Mindset, then Your BRAND, and then we focus on where your want to go in your business . . . whether it's You, Recruiting or Developing Leaders. The end result is a BIGGER BONUS CHECK.
Debbie has had almost 30 years of network marketing and direct sales experience – is a Top Producer and has built large sales teams in two different companies numbering over 25,000 people. She was the top recruiter in one of her companies and number one seller for many years of her company's flagship product. She loves making a difference and building Teams!
IF you are ready to attract the RIGHT people to your business WHILE Making a DIFFERENCE and Creating a Life YOU LOVE, then you are in the RIGHT place.