Come and Join Us!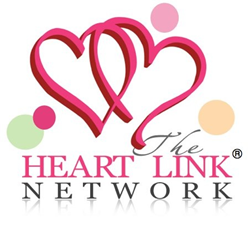 You are cordially invited to join us on the
Heart Link Network- Fort Lauderdale Quarterly Luncheon.

When:  Thursday, February 12, 2015
             at 11:30AM Eastern Time
Where: Courtyard Marriot, Cypress Creek
Grab this opportunity to spotlight your business for a FULL 3 minutes and share WHY we should do business. We are excited to know more about you and your business!
Learn more about how our network works (more than 200 chapters — and how we are company/industry exclusive) — we want you to get the most benefit from your networking experience.
Together, Let Us Create a RICH, Abundant Life . . . and Live OUR Dreams

See you there! 
If you have not yet learned about  

 MLM Academy, our mission is to help you earn BIGGER bonus checks, attract loyal customers AND build quality Leaders. If your business is not where you want it to be, learn how the MLM Academy (we are here for Party Plan too) can take you from where you are today to where you want to want to be.