Welcome to

MLM Academy.
Whether your are brand new to our profession or a more seasoned professional, I am here with training, coaching, and tools to help grow you, your business, and your check to the level your desire!
I have designed The Academy to Provide You with EVERYTHING YOU NEED to Quickly & Easily IMPLEMENT Smart Strategies in Your Business for Fast Growth.
Be sure to check the calendar section upcoming tele-classes and live events.
Our monthly EXPERT call is a great call to share with your colleagues and Team members.
My #1 goal is to help you get where you want to be . . . and TODAY is the PERFECT day to start!
Each and every day we get to choose how we design our life . . . we are so blessed to be able to make a difference in the lives of others with Direct Sales.
Remember . . . How you do anything . . . is how you do everything.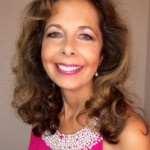 Founder,

MLM Academy
Academy@WomenWithDreams.com