Learn the Truth About
MLM & Direct Sales . . . 
Things your Upline or your Company won't tell you before you go broke!
If you want to have a profit this year . . .
Then you are in the right place!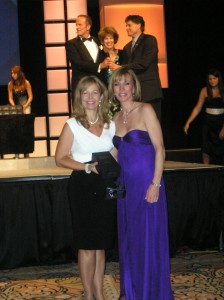 I'm Debbie Wysocki, a multi-million dollar earner in the network marketing profession; I am a retired Beverly Hills Financial Analyst who worked way too many hours and played around with network marketing part-time. I got dismal results in my business for many reasons, that is until I found out the truths I'm about to share with you — including what a TOP Producer's Schedule Daily Schedule looks like (whether you work your business part-time (1 hour a day)  or full-time (4 or more hours a day)).
   Join Heidi Richards Mooney  as she interviews me on a FREE  Tele-class THIS Thursday, May 22nd at 1:30 pm when I'll expose the truth about MLM and direct sales AND how YOU Can benefit from this knowledge — PLUS — Learning what A TOP Producer's Daily Schedule Looks Like so you can create your very own . . . and YOU will get an instant gift too!
   My gift to you … to save you from the confusion, frustration and expense that 97% of people involved in our industry go through is 3 eBooks – packed with the insider secrets I used to grow two teams with over 25,000 people in 8 countries with sales exceeding $30 million!
NOTE: I am not here to sell you any juice, potion or lotion. While I am still working my networking marketing business and building my team – the reason I'm sharing these multi-million dollar insider secrets with you is that YOU deserve to have huge success in YOUR business. Before I found out these truths about building a successful MLM business I was spinning my wheels in way too many directions and spending way too much money …
Going to every Corporate training which was super expensive –
Attending my upline and crossline's workshops which were at times expensive
Buying 100s of systems in search of the 'Magic Bullet,' also very expensive.
    And here's what I found out … It doesn't have to be this way! The good news for you is that I've already spent the time, money and energy to find the fastest path to growing your network marketing or direct sales business! 
What I have to share with you is YOU hold the power – you just need the right tool – I will share with you the IRRESISTIBLE SYSTEM I created that propelled me to be the #1 Super Star Female Recruiter in my company and the #1 Super Star Seller of our Flag Ship product. This is a system created for Women by a Woman. 
99% of the systems I looked at were created by men. I will show you how I developed leaders and WHY people lined up to be on our RED HOT Team!  If you follow this System, YOU will be IRRESISTBLE Too –the MLM Academy is dedicated to helping you make more money and make a bigger difference with your COMPANY. If you are truly looking to grow your business – and that means – a bigger Team and a Bigger Bonus Check – Plus create momentum in 2014, join us for this FREE tele-class and get instant access to 3 eBooks that will get you on the path to MLM success today! These 3 eBooks will give you insider secrets so you can have more power and impact in your business right away. You'll be receiving:    
Top 7 — Million Dollar Recruiting Tips

7 Fundamentals to Transform Your Business

3 MLM Myths
Register Now and Join Heidi & Me on Thursday, May 22nd at 1:30 pm!
(Replays available BUT you've got to register!)