Thank You For Making a Reservation. . .
For our Expert Tele-Class . . .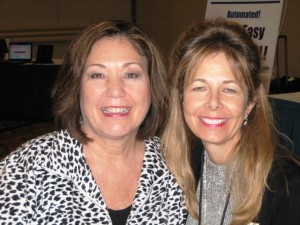 with
Nicki Keohohou of
Co-Founder & CEO of DSWA
(Direct Selling World Alliance) 

 

&
Debbie Wysocki

, Founder of
   
MLM Academy 
As Promised,
Here is Your Replay
What is On the Horizon for Direct Sales & Network Marketing in 2015
How to Capitalize on those Trends
What to Do Now — So Your 2015 is Profitable
How to Avoid the Pitfalls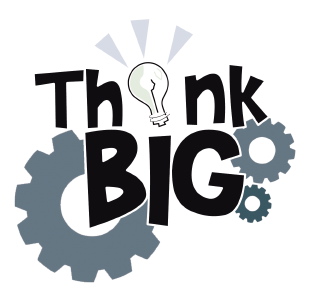 So what is the BIG picture?
I fell in love with our profession 30 years ago!  At first I really wasn't very successful — but I got tired of being mediocre — I got tired of seeing others go across the stage knowing that I had the same skill set OR better  — and I decided IT WAS MY TIME!  
So What did I do?  I hired a Coach — and I went from earning a few hundred dollars a month to several thousand — and THEN a 6 figure earner and very quickly the TOP Recruiter for the Company — and my Teams of over 25,000 people have literally sold Hundreds of Thousands of Dollars of products — I am a multi million dollar earner.
I tell you this to to impress you — but to impress upon you that it was ONE small decision that changed the course of my business — and that was when I realized that my upline was totally awesome BUT he had a lot of people to take care of — and if I wanted to reach my goals — I better take responsibility for them and get some PERSONAL coaching for MY coals — when I did this, MY BUSINESS Exploded.
Remembering this, is exactly WHY I started the MLM Academy!  
It is why January 17th I have assembled a totally amazing panel of speakers to share HOW to build your IRRESISTIBLE Dream Team to Reach your 2015 Goals — AND where I will share for the first time LIVE — my secrets for growing a branded gigantic community where you can stand out from others in your company and reach your goals!
I did it — I've shown others how to do it — and you can do it too!
If you want to attract Loyal Customers who become raving fans — Recruit Leaders — and Earn a BIGGER Bonus Check iin 2015,  Register for my event — at www.YourIrrresisistibleInfluence.com    Do it Now — You will have a Blue Print to Follow for your success in building a community in 2015 — it's a no-brainer — you are making an investment in YOU and the growth of your business!
I know once you listen to this CALL, you will see that we BRING will bring Value to your Business.
He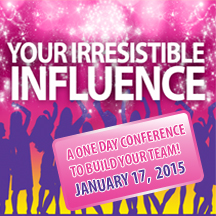 re is the Link to Our 1 Day Conference — 
I invite you to join us the  

 MLM Academy — to be a Difference Maker OR maybe in the TOP 5% of the of our Profession!  Build YOUR Business, Create YOUR Dreams, and INVEST in YOU . . . Become part of  our community.  If you are ready to grow even stronger and reach higher ranks in your company's awards program,  check out the

 MLM Academy Inner Circle!    Our profession is wonderful, and I know with the right mindset, proper training, coaching, and Action, you can create the Life of Your Dreams!