Congratulations . . .you're here and that means you're looking for solutions to build a profitable business! I'm excited that you're here and ready for change! Our industry is on FIRE . . . and that is cause for you to be FIRED up about that CHANGE! Successful people in and out of our industry know that there are 'Recipes' for Success. Some people may call them key concepts.  Here at

MLM Academy, you'll be given the Recipe for Success for YOU to have a thriving, money making and rewarding business … the exact recipe that I have personally used.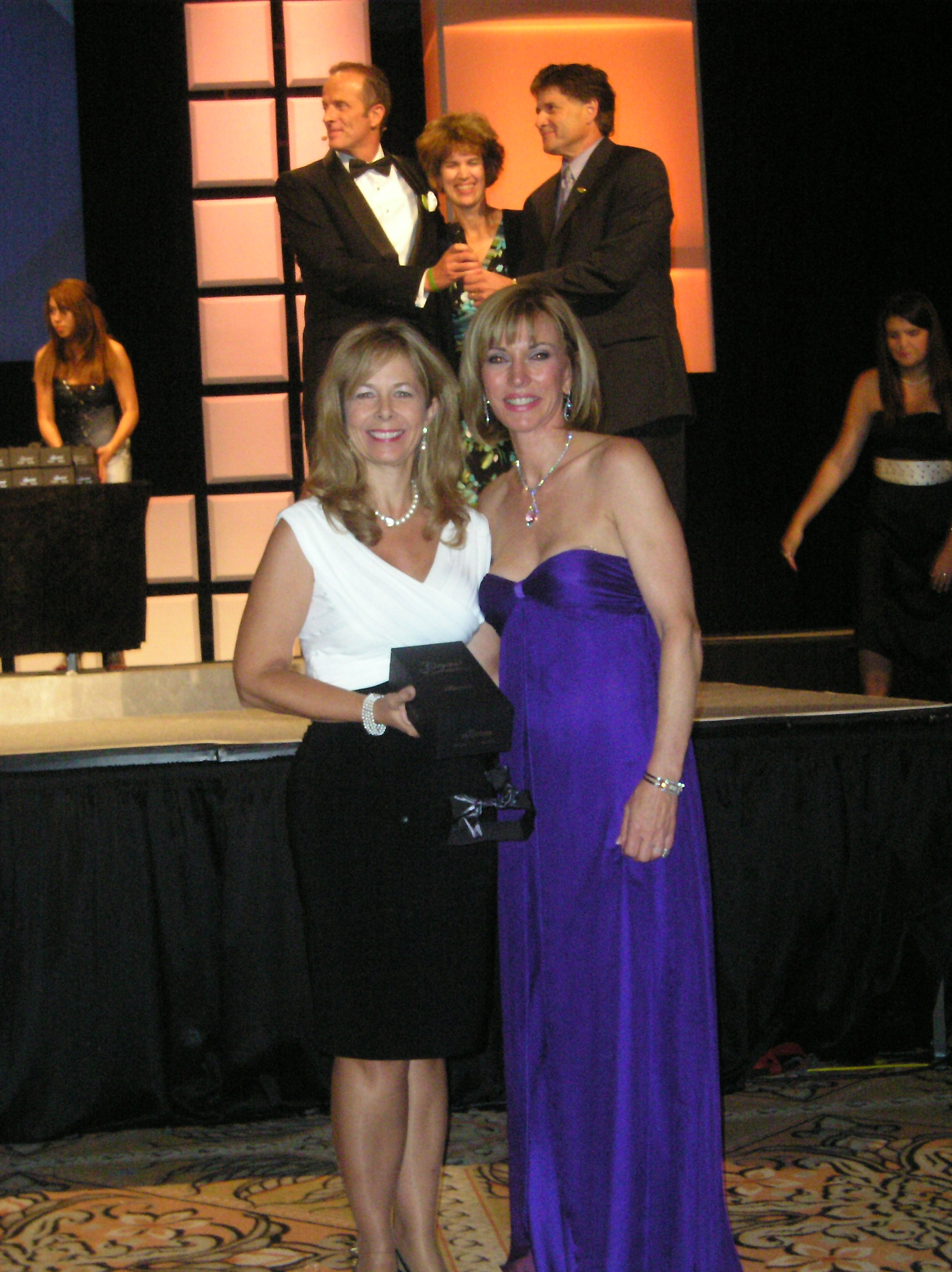 I am known as a 'Super Star Recruiter' having built two teams with over 25,000 people in 8 countries with sales exceeding $30 million, and I'm still building and growing my team today.  But … that's not the reason you're here. 
You're here because you want to build YOUR Team and I'm here to help you do just that! I will be sharing with you what I've learned over the past 19 full-time years in network marketing that has contributed to my success and the success of my TEAM. After all, what fun is it to WIN if you have no one to play with? As any successful network marketer will tell you – they didn't achieve success without a TEAM. Having a TEAM is where long term, residual income is created in our profession.  And, creating a TEAM with the right people is where you'll get the most satisfaction and profit.  So, the big question and challenge that plagues most network marketers is …
"Where do I find the right people?"

MLM Academy is a community where you will learn exactly what successful women do to grow their businesses. You will have the opportunity to
Learn how to easily implement cutting edge strategies from Leaders and million dollar earners

Access to our Expert Tele-Classes each month where you'll get the skills you need to consistently grow your business and your bank account AND continuously attract the right people to your team

Be part of our 'Inner Circle' and have access to information that 97% of the industry will never see

or act upon

Be part of our exclusive Monthly Mastermind (part of our Gold Inner Circle), which provides accountability and real-time training to support you in overcoming your real-world challenges and obstacles

And, should you qualify, have the opportunity to be mentored one-on-one by me

.
It's my privilege to help women just like you grow profitable businesses – whether your goal is to create extra income of a few hundred dollars a month to supplement what you have in place – OR- to build a TEAM of Leaders and in doing so build a full-time income that allows for complete freedom.
That's the beauty of our industry – it allows you to customize your business with your lifestyle so you are in total control of your destiny!
I was an over-worked Beverly Hills Financial Analyst – working 60-90 hour work weeks and quite frankly, I just couldn't take it any more!  This wasn't the life I wanted to live.  Then I was introduced to network marketing which allowed me to build my dream life.  One that gave me the time to spend with my children, time to be with my husband and friends and one that brought me a significant six-figure a year income! YES, it's true! Your business can bless you beyond your wildest dreams — just like they told you at the opportunity meeting where you signed up. It's time to reignite your dreams because you now have the 'treasure map' and a proven system – the same one that I used to create my own six-figure income.

MLM Academy is guaranteed to make a difference in your business when you apply what we teach. I'm not here to blow magic fairy dust on you and 'boom' – you'll instantly be earning $10,000 a month. I am here to give you my recipes for success, cheer you on, and hold you accountable. I am excited for you . . . I know what's possible when you apply these systems because I've done it myself AND I've shared these exact systems with hundreds of my teams members – it worked for them and it will work for you too!
Here is What People Have to Say About Me . . .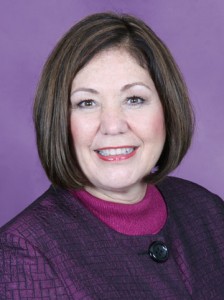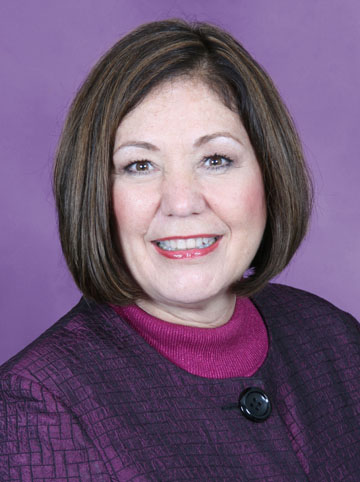 "If you are looking to build a profitable network marketing or party plan business that has longevity, then become a part of the 

 MLM Academy community.   Debbie Wysocki is a graduate of the DSWA's Elite Leadership Program and is not only a great mentor, but she has been where you are and knows how to BUILD BIG! "      ~Nicki Keohohou, Co-Founder & CEO of the Direct Selling Women's Alliance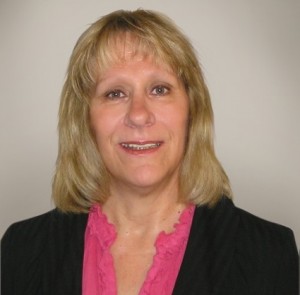 "Debbie is a Leader who brings real world experience to the table. She is an expert at Marketing, and Lead Generation for the network marketing profession.  She helped me and our Team.  Whether it's an individual challenge or a Team Goal, Debbie can help you get where you want to go."   ~ Katy Homrig, Bellflower, CA   "When I started my network marketing business, I knew nothing about growing an MLM business. Debbie held my hand every step of the way until my chute opened.  She was always there to encourage and help me any way she could.  She made phone calls with me, she traveled to potential clients with me and taught me how to hold meetings and recruit.  Yes she never pushed me.  She was more than a mentor. She was my cheerleader and coach all in one.  She was truly a proud mama figure when I achieved TRIPLE PLATINUM destination with our company.  Thank you Debbie, I could not have done it without you." ~ Carol Bass, Co-Founder, The Decorating and Staging Academy.  ThePracticalDecorator.com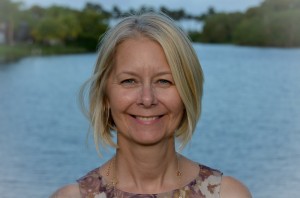 "Debbie's sage advice regarding direct sales in a hostess centered business led to my successful coaching of my hostesses.  It not only increased my sales, but it helped create more communication with my hostesses and customers — which in turn led, in many cases, to authentic relationships."   ~ Pam Smith  ~ Lia Sophia
Are you ready for serious personal change and change in your business?
Are you ready to finally receive the riches and rewards you desire and deserve?
Here are some things to consider . . . From my experience in working with teams of over 25,000 people in 8 countries, desire for more is absolutely vital to success, BUT there are several factors that stop people from having the success they desire.  Through understanding and overcoming these factors – that's when success is achieved and dreams come true.  Here are some of the main factors that stop people from having success in this business (and what we show you how to overcome and blast through in the MLM Academy). The first challenge (and it's a big one)… From the time we are born, we've been told what to do:
As kids we were told when to wash our hands, eat, go to school, what to wear, and when to go to bed.
As we got older (say as a young adult with a little more freedom), we still were told what classes we had to take (if we wanted to graduate), when to study, when to take our tests, and yes, even what time to go to bed (did you have a curfew?)
Once we graduated, it didn't change a whole lot because we were told when to show up at our job, what projects we would work on, when to take our lunch, when to take our breaks, when to take our vacation . . . and even when to retire!
And then … we started our own network marketing business!  Thrilled that finally no one was telling us what to do, but then … OOPS!  What are we supposed to do? When we join network marketing, no one is telling us what to do.  We get to choose our hours, we get to decide when to work and when not to work and sadly, because it is our choice and we haven't been properly conditioned to work without the structure we were trained in, without a strong work ethic and extreme discipline – you already have one strike against you. The beauty of being part of the

 MLM Academy is that through our proven system it makes it easy for you to have the structure, work ethic and discipline you need to succeed! You get to be in your own business BUT you're no longer alone trying to figure out the next best moves to grow. Now let's tackle some of the other challenges that stop most people (but not YOU – when you join the GOLD Inner Circle):
Lack of Belief

Lack of Training

Lack of Skills

No Plan

No System

Fear

Procrastination

Inconsistent Work Ethic

MLM Academy was created to assist you in all of these areas and more.  Learn my insider secrets . . . Remember, in my former life,  I was a Beverly Hills Financial Analyst responsible for trading 100s of millions of dollars in securities, evaluating client portfolios, making tax-advantaged recommendations and writing a weekly national syndicated news column on money.   This required extreme diligence and discipline. When I retired at age 34 after almost 11 years, I applied those same skills to building a strong financial future for myself using the vehicle of network marketing. I share this with you not to brag, but to let you know. . . that I have experience in succeeding and helping others succeed. While I am still actively building a Team … that's not the reason I created the MLM Academy. I created the MLM Academy because I was sick and tired of seeing people in our wonderful industry suffer or worse still – leave the business and let go of their big dreams. 
My focus and purpose is to assist you in building YOUR TEAM and putting systems in place that will allow you to create a life you love!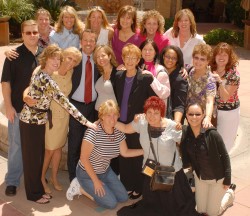 Why is this site geared for women? It's simple . . . Eighty-seven percent of our profession is women. But have you noticed that the training is 99 percent male dominated? (What's up with that!?) Let me ask you . . . Do you think like a man? Do you interact with people like a man? Do you approach your business like a man? Do you like the same things as a man? If I had to guess, I'd say NO. You think like a woman, interact with women and approach your business like a woman! So the next question is . . .Is your business where you want it to be? Whether you want your business generating $500 a month, a $1,000 a month or even $20,000 a month (or more), you need to have a road map in place to get there.

MLM Academy will empower you to create your personalized blueprint, build like a woman, and earn like a top leader! And if you are a man reading this, my hope is you are enlightened and realize that women are what fuels your TEAM, so engage with us and learn how we think and how we do business. If you empower and encourage us the right way, we will make you a whole lot of money! For those of you who are truly serious about growing your business and cutting your learning curve (shortening the time you need to reach your goals), and overcoming the challenges you have been facing . . . . perhaps things like:
Trading Tiny Bonus Checks for BIG Ones! (BIG Checks are the Bottom Line)

Attracting a Quality Team and Developing Key Leaders

Creating Consumer Loyalty

Building Your Own Brand

Creating an Effective Marketing Plan – not having 'Shiny Object Syndrome'

Increasing your Sales (online, offline, and utilizing parties)

Keeping More of What You Earn (Being Smart with Taxes)

Strategic Thinking to Grow Your Team

Creating Profit Centers in your business
If you are fortunate enough to have a mentor who has the experience and knowledge to guide you where you want to go, you are way ahead of the game. BUT, if you are like the 97% of people who join the direct sales/network marketing industry, then, you may want to consider taking the next step. . .
You've got the vehicle – your network marketing business, you've got the desire and NOW through

MLM Academy's Inner Circle you'll have the system, support and insider secrets to turn your dreams into reality!
Take Action Now and Become Part of the Inner Circle
The Inner Circle of Top Leaders and Earners in the Network Marketing Industry
Ready … Set … Let's Go! The next step is to engage in the

MLM Academy Community by choosing to become part of the Silver INNER CIRCLE Community or the Gold INNER CIRCLE Community.. It is in these Communities where you will have access to the exact tools and systems I use to build a strong TEAM.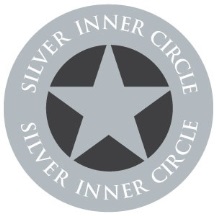 The Silver Inner Circle Community: For Rising Star Leaders Who are Excited About Growing their Business Targeted Solutions just for you.This program will teach you the Basic Skills that I wish someone had taught me – You Will Be Empowered in Key Areas of Your Business.  The Silver Inner Circle is designed for people who are in the early stages of their network marketing business and supports you in building a solid foundation for sustained success and huge growth for yourself and your team. These are the CORE modules
Creating Belief

Knowing Your WHY

Building a Brand

Customer Service Systems

Being an IRRESISTIBLE Recruiter and Leader

Creating Community for your TEAM

Marketing
In addition to all of the above, you'll also get practical training and guidance from top leaders in the industry as well as experts in the latest trends in social media, video marketing, generating leads and so much more!  
Access to Special Monthly Guest Expert from Network Marketing, Direct Sales, or a field that supports us – like how to make great videos – or write your first eBook.

We will teach you 'what's working now' in marketing and how you can adapt it for your business.

Key Recruiting Strategies

Million Dollar Time-Tested, Proven Scripts

How to Put an extra $5,000.00 in your pocket from your business . . . through good financial management and tax strategies

Participation in Inner Circle Master Minds

One 20 minute Strategy Session with Debbie every quarter.
And so much more!
Take Action Now and Get In the Silver Inner Circle Today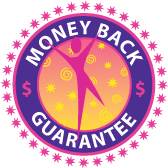 Only $1.00!

Yes . . . Just One Dollar for your

First 21 Days

Plus — One 60 Minute

Strategy Session
Are You Going for The Gold In Your Business & Your Life?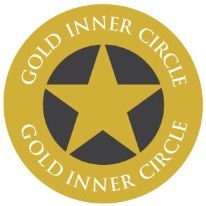 The Gold Inner Circle Community: For Shining Star Leaders Ready to Grow their Business & Recruit Builders. (Desiring $50,000 and above)This program is for the distributor who is serious about building a business NOW, and and wants not only to develop Leaders within that Team but Recruit NEW Leaders. YOU want to Grow!  If you are a woman who is driven to be more – a woman who wants the BEST in 2015 . . .  YOU may will want to join Gold Inner Circle.  A 

MLM Academy   Gold Inner Circle Members receives the following benefits: 
Access to Special Monthly Guest Expert from Network Marketing, Direct Sales, or a field that supports us – like how to make great videos – or write your first eBook.

We will teach you 'what's working now' in marketing and how you can adapt it for your business.

**Big, Big, Big Benefit** 

Access to the Contact Management System an Auto Responder that I used (and currently use) to build a data base in excess over 20,000.

This is critical to you building your business.  Not only will you learn how to build your list – you'll get access to the system that makes it automated (and that means easy for you!).
The Auto Responder will be loaded with 100+ time-tested proven letters in more than 10 categories ready for you to send to your prospects and NEW Team members.  

(Value – Priceless)

Large section on taxes

which could save you more than $5,000.00 or more per year.
A Monthly Mastermind Facilitated by me – Monthly topic of Guest Expert.
What is a Mastermind?

Have you read the book

Think and Grow Rich

by Napoleon Hill? If not,

NOW

is definitely the time to do so – but know that Napoleon Hill was commissioned by the richest man in America, Andrew Carnegie to research the top 100 successful people and determine the 'IT' factor – their commonalities – how they thought and put pen to paper. This 20 year commission ended

with the book

Think and Grow Rich

. It was Andrew Carnegie's and Napoleon Hill's gift to us.

We will apply the principles discussed in

Think and Grow Rich

to stretch you, and help you achieve your personal best. 

This one concept alone is guaranteed to grow your business – we work on you first then specifics in your business. Our curriculum is designed to grow your business into a profit machine. 

We will use chapters from other books as well!

Remember, you will have access to two LIVE Trainings each month . . . one with an Expert Guest and the second is our Mastermind.

Monthly Recruiting Conversations & Overcoming Mindsets Call – This is where you can get you questions answered Live! (Group Coaching)

We will teach you 'what's working now' in marketing and how you can adapt it for your business.

BANK Personality Profile – Allowing you to Discover your Leadership Style but more important a Handbook for discovering the Personality Styles of others which will help you in recruiting and sale – this is priceless!  

A 30 minute  Initial strategy session with Debbie by phone when you enroll and one every quarter that you are enrolled.

Increased Success in your business!

6 Hours of Personal Coaching

(1 hour per month- can be broken down into 2 – 30 minutes sessions)

*Special Bonus*

For Members who pay in 1 Installment:

Kick off One-on-One 45 minute strategy session

Discounts at LIVE Events

1 Month Free in the Gold Inner Circle

1 Hour of One-on-One Coaching (7 hours total)

An annual subscription to Success Magazine.
PLUS so much more (look for bonuses in excess of $497!)
Take Action Now and Join The Gold Inner Circle Today!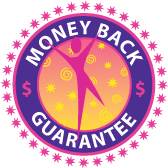 Special Pricing

Only $299.97 per month!

 

 For Monthly Gold Members 

Take Action Today

Best Buy! Single Payment 6 Month Membership – $1,497 Get 1 Month FREE  (pay for 5 and get 6 months of coaching),  Plus $497 in Bonuses
When you invest in the GOLD INNER CIRCLE Coaching program and commit to 6 months (even if you have to pay monthly), you will see your business transformed. We cover ALL areas of your business — starting at the beginning — the EMOTIONAL WHY you are building.  We do this so you can learn how to model this for your TEAM.  We take you all the way through to building a strong community of Leaders who are attracting loyal customers and developing Leaders.  You are building a business and creating a LIFE you LOVE! It starts with a VISION — then a Plan — Most people need a Coach to help them develop an Action Plan and hold them accountable.  I know that it was only when while I achieve fair results ($2,000 to and as much as $3,500 a month) by just following what my upline said and being on every company call and TEAM call, it was WHEN I hired a Coach, that my business EXPLODED and I broke through the 6 figure barrier and began breaking sales records — it made all the difference in me BUT more importantly what MY TEAM was able to achieve. I look forward to supporting you in reaching your Dreams!