You're Confirmed for the
Tele-Class with Deb Bixler!
Here are the Details . . .
Thursday, March 27, 2014
12 Noon Eastern Time
Dial in 712-432-0075
Access Code 744766#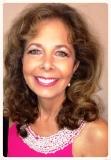 My goal is to support you in reaching your goals – especially in earning BIGGER BONUS CHECKS and in attracting the right people to your business – all while making a difference in more peoples' lives with your company.
If you are ready to grow even stronger and higher in your business, check out the
MLM Academy Inner Circle!