Thank You For Making a Reservation. . .
For our Tele-Class . . .
 

Creating a Super Results Producing
Dream Board!
with
Debbie Wysocki

a Top Producer of Two
Multi-Million Dollar Teams in the
Network Marketing Profession

 Founder of
      

MLM Academy

 
As Promised,
Here is Your Replay . . .
 NOTES
Building a Dream Board starts with having the right Mind Set . . . and that means discovering YOUR WHY . . . We all join Network Marketing or Direct Sales to 'make money.'  But it's really not 'THE MONEY' . . . it's what the money can do . . . and that is different for each of us.  For one of you it might mean funding missionaries, but another it might mean escaping an unhappy relationship or paying off a mountain of debt perhaps caused by unforeseen medical bills or a job slowdown or layoff.  Maybe it means taking care of an elderly parent or helping foster kids or sending your kids to a private school or just having more fun.  OR, maybe your need to fund retirement.  You see that is the beauty of our profession — it's available to anyone — and everyone has a different dream!  We are unique.
(This will be important to remember when we talk about recruiting).    
Now . . . once we get the WHY down, we take this to a Dream board — I have found Bagua Dream board (I explain this on the call) to be more effective  — but hey — I had a lot of success before I knew about this — so just start!  And be sure to make your MINI Dream Board, because you must be looking at your DREAMS and your WHY every day — Non-Stop.
Last but not Least, I would like to share a new 'dream' I have . . . to impact more women to achieve success.  I am launching a Faith Based Women's Quarterly Networking Event for ALL Business women (not just direct sales) and would like to invite you — and invite you to invite your friends.
The first Luncheon is NEXT Friday, August 22nd in Fort Lauderdale — this is a non-profit event — If you would like to sponsor a table ($75), the funds go to 4KIDs of South Florida Foster Care and you get a 3 minute spotlight on your business and an ad in the program.  Door prizes are welcome.
Here is the Link to Register:  http://FindingFaithAndFortuneForWomen.org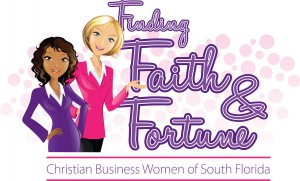 *******************************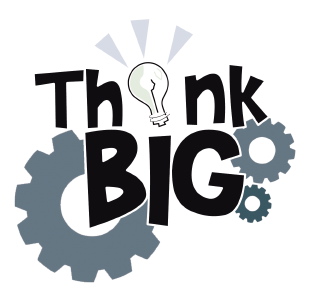 Who is
 
MLM Academy &
Debbie Wysocki?
Women with Dreams MLM Academy is a community where we work together to grow YOU and your business.  First is Mindset, then Your BRAND, and then we focus on where your want to go in your business . . . whether it's You, Recruiting or Developing Leaders.  The end result is a BIGGER BONUS CHECK. 
Debbie has had almost 30 years of network marketing and direct sales experience – is a Top Producer and has built large sales teams in two different companies numbering over 25,000 people.  She was the top recruiter in one of her companies and number one seller for many years of her company's flagship product.  She loves making a difference and building Teams!
IF you are ready to attract the RIGHT people to your business WHILE Making a DIFFERENCE and Creating a Life YOU LOVE, then you are in the RIGHT place.
Join the GOLD INNER Circle and grow your Business – when you take consistent action, you will be amazed you can build your business to be in the TOP 5% of our  Profession! 
I look forward to welcoming you to the INNER CIRCLE of the  MLM Academy!
Build YOUR Business, Create YOUR Dreams, and INVEST in YOU . . .
Our profession is wonderful, and I know with the right mindset, proper training, coaching, and Action, you can create the Life of Your Dreams!