Thank You For Making a Reservation. . .
For our Expert Tele-Class . . .
with

Debbie Wysocki,

Founder & CEO of

The
                                
MLM Academy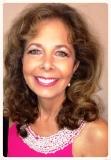 As Promised,
Here is Your REPLY
7 Steps to a Top Producers Daily Routine
for Rising Stars (Part-Timers*) & Shining Stars (Full-Timers**)
*A part-timer is defined as a Rising Star who is working a job (other than her business) at least 45 to 50 hours a week and is committed to building her business 2 hours a day — consistently 6 days a week — utilizing the formula I share.
**A full-timer is defined as a Shining Star who is working less than 40 hours a week and is committed to building her business at least 3 to 4 hours a day (involved in 75% active income producing activities)  — consistently — 6 days per week — using the formula I share.
I strongly recommend that if you have been doing very little or next to nothing, and your if you cannot not say that you are currently providing value, personally prospecting, and creating personal connections — through your content.   
 

NOTES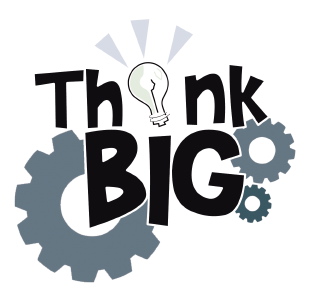 While I shared the 7 Activities A Top Producer does Daily for both a Rising Star (Part-Time) and Shining Stars (Full-Time — that means consistently working your business 3-4 hours a day), I also want to remind you that it is VERY important and even SELFISH of you not to 'go for your goals' and reach the next level!  
I say this because when you reach a new level, you become a role model for another woman and show her that 'it can be done. . . and help grow her Dream!'
You can be a Difference Maker for someone!
I would like to encourage you to order 2 books:  Go for No   (remember we are working on Mindset . . . No is when the average person quits . . . and you are not average) and the second book is Crush It  (this book is about 'crushing your competition — what the extraordinary entrepreneur does when everyone else is sleeping).
I believe in YOU and your goals — I believe IF you start with the Rising Star Schedule (about 1 hour of Active Income Producing Activities and 1 Hour of self-development activities), you will be amazed at how quickly your business will grow.
Everyone needs a mentor — I'd like it to be me — but if you don't identify with me — find someone you do identify with!  Find an accountability partner — it's too easy to say 'I'll get to it tomorrow and then life gets in the way.'  And you sponsor is not the right person for either of these jobs — they have a vested interest
*******************************
So what is the BIG picture?
My goal is to support you in reaching your goals – especially in earning BIGGER BONUS CHECKS and in attracting the right people to your business – all while making a difference in more peoples' lives with your company.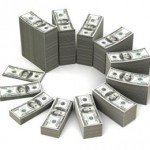 I believe we are here to enrich other peoples' lives — find out about them and determine how (and if) we have what they need.  If not, we probably know a colleague who does.  When we take the time to learn about others, it is just one of the ways we become IRRESISTIBLE to them.
I know once you listen to this CALL, you will see that we BRING will bring Value to your Business.
I invite you to join us the  

 MLM Academy — to be a Difference Maker OR maybe in the TOP 5% of the of our Profession!  Build YOUR Business, Create YOUR Dreams, and INVEST in YOU . . . Become part of  our community.  If you are ready to grow even stronger and reach higher ranks in your company's awards program,  check out the

 MLM Academy Inner Circle — join us now!  
Our profession is wonderful, and I know with the right mindset, proper training, coaching, and Action, you can create the Life of Your Dreams!